On 24 May 2021, H.E. Mrs. Ureerat Chareontoh, Director-General of Thailand International Cooperation Agency (TICA), delivered opening remarks (via pre-recorded video) at the Workshop on COVID-19 and SMEs: Sharing Experience, Best Practices and Bounce Back Strategies. The Workshop was organised by Thailand, through TICA, in the capacity of Co-coordinator of the Conference on Interaction and Confidence-Building Measures in Asia (CICA) on cooperation in promoting SMEs.
The Director-General emphasised the role of SMEs as significant contributors to job creation and world's economic development as well as an important catalyst for the post-pandemic's economic recovery. This Workshop provided an opportunity for public and private sectors to identify the challenges they are facing, as well as to share insights to help SMEs "bounce back" even stronger. In this regard, Director-General extended appreciation to distinguished moderators and speakers including representatives from the Government sector from Thailand, Bangladesh and the United Arab Emirates (UAE) and Thai Executives/SME entrepreneurs from the tourism, accommodation and food service sectors as well as participants from across CICA member countries, for joining this event.
The Workshop's panels highlighted the detrimental COVID-19 impact on SMEs across CICA member countries, the importance of new perspectives and ways of doing business needed to reboot and recover from the pandemic. These included Governments' supporting measures and initiatives by SME entrepreneurs.
During Session 1, the panelists shared response and recovery measures adopted by the Government of Thailand, Bangladesh and the United Arab Emirates in support of SMEs in their countries. These included monetary and non-monetary measures, for example, asset warehousing, campaign to consume domestic products, and cost reduction of establising or conducting businesses. The session was moderated by Dr. Jarungwit Wongsaroj, Executive Geotecnical Engineer,and joined by Dr. Wimonkan Kosumas, Deputy Director-General Office of SMEs Promotion (OSMEP) of Thailand; Dr. MD. Mafizur Rahman, Managing Director, SME Foundation, Bangladesh; and Dr. Hassan AlSayegh, Director SME Development, Ministry of Economy, the United Arab Emirates.
In Session 2, the panelists shared practical views and experiences on how to thrive amidst crisis. They showcased how being resilient and innovative as well as the adoption of digital technologies have been crucial aspects of their 'bounce back strategies'. Equally important is the need for timely measures taken by the public sector to support smooth operation of businesses. The panel was moderated by Dr. Walaiporn Rewtrakunphaiboon, Assistant Professor in Tourism and Hospitality Management, Bangkok University International and joined by Thailand's leading Executives/SME entrepreneurs including Ms. Marisa Sukosol Nunbhakdi, President, Thai Hotels Association; Mr. Wilas Techo, President, Population and Community Development, Association (PDA) and Cabbages and Condoms restaurant; Mr. Somsak Boonkam, CEO and Founder, Local Alike Co.,Ltd.; Mr. Marut Chumkuntod, CEO and Founder, CLASS coffee Co.,Ltd., and Mr. Lapon Sormpradit, CEO, Grand Booking (Thailand) Co.,Ltd.
The Workshop was attended by 40 participants from CICA member countries.
For opening remarks: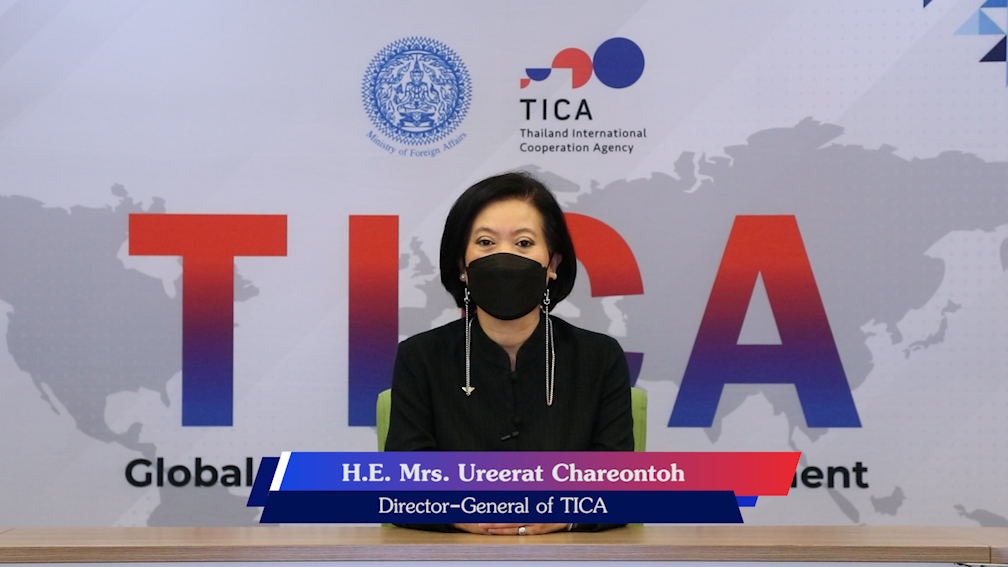 For more details:
Thai Hotels Association : http://www.thaihotels.org/
Population and Community Development Association (PDA) : https://pda.or.th/
Cabbages and Condoms restaurant : http://cabbagesandcondoms.co.th/
Local Alike : https://www.localalike.com/ ; https://youtu.be/j9gr2NdpXHE
Class Coffee : https://www.facebook.com/classcoffee/
Grand Booking Group : https://www.grandbookinggroup.com/