Critical Care of Medicine will organize the "Teleconference on Medical Consultation on Critical Care Medicine"
Critical Care of Medicine will organize the "Teleconference on Medical Consultation on Critical Care Medicine"
วันที่นำเข้าข้อมูล 8 Jun 2022
วันที่ปรับปรุงข้อมูล 8 Jun 2022
Thailand
International Cooperation Agency (TICA) in collaboration with the Thai Society of Critical Care of Medicine will organize the "Teleconference on Medical Consultation on Critical Care" via Zoom on Friday 10th June, 2022 at 15.00-17.00 hrs.(Thailand time). The program will be conducted in Thai language and moderated by Col.M.D. kunchit Piyavechviratana. Topics:
1) Practical Points in Pediatric ICU
by Prof. Rujipatt Samransamruakit, Faculty of Pediatric, Chulalongkorn University
2) Severe COVID-19 Management
by Associate Professor Rungsun Bhurayanontachai, Faculty of Medicine, Prince of Songkla University.
Please scan QR code for registration.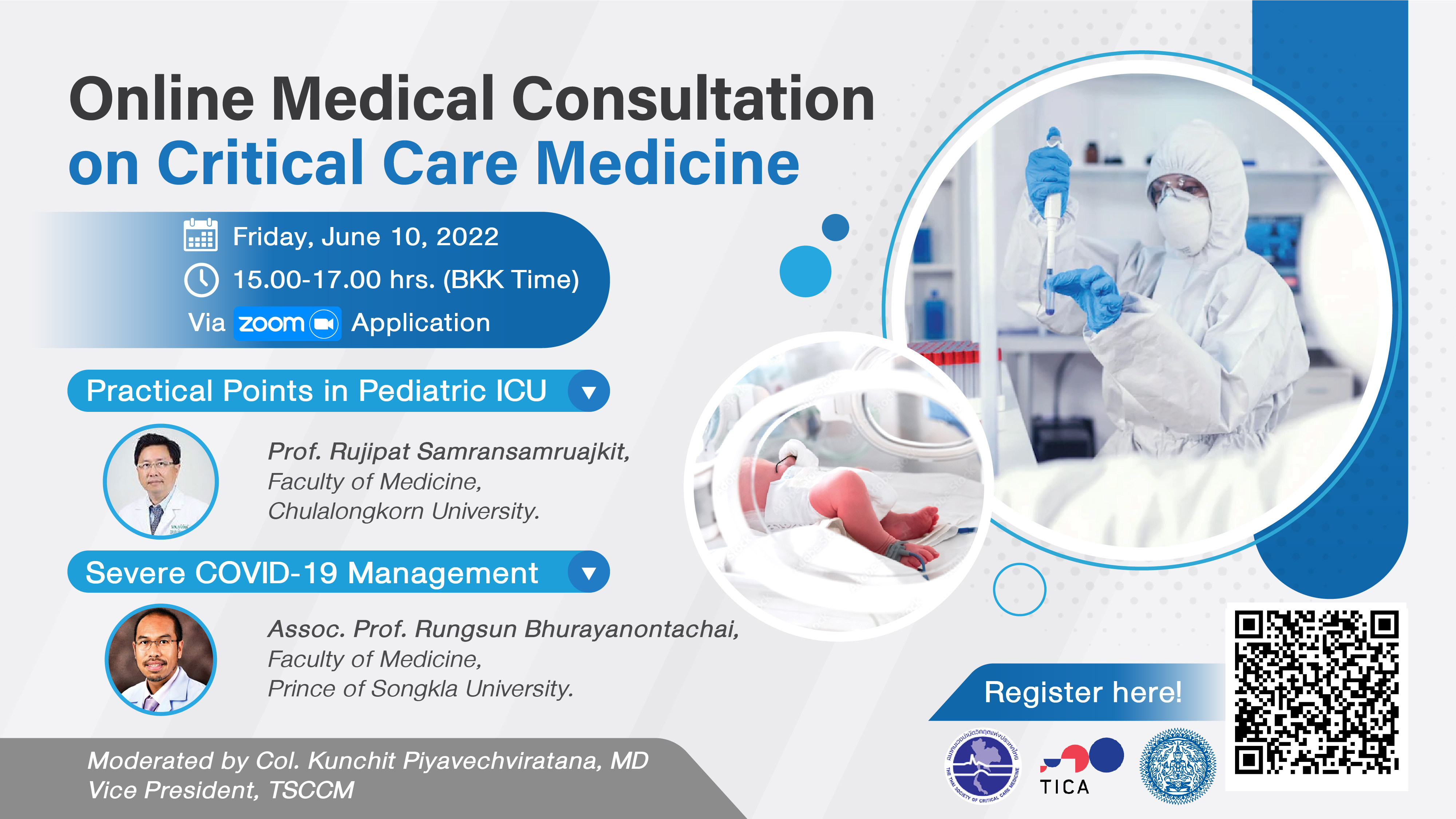 ---