Overview
TICA has been advocating Sufficiency Economy Philosophy (SEP) to be integrated in Thailand's development cooperation since 2003.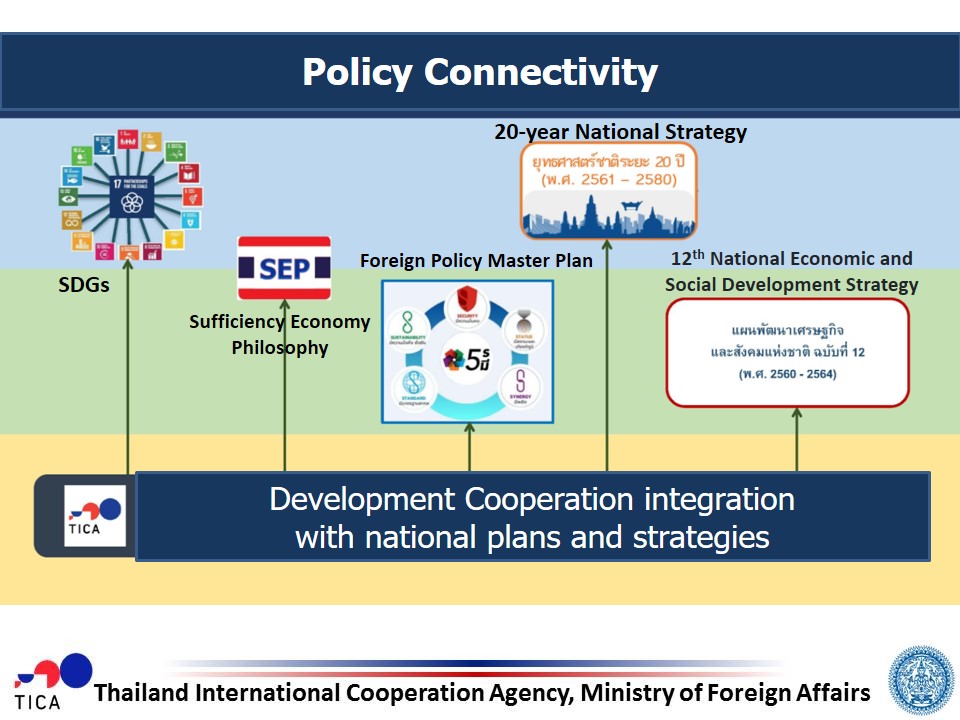 In 2008, the Group of 77 recognized SEP as one of the alternative development approaches to achieve SDGs.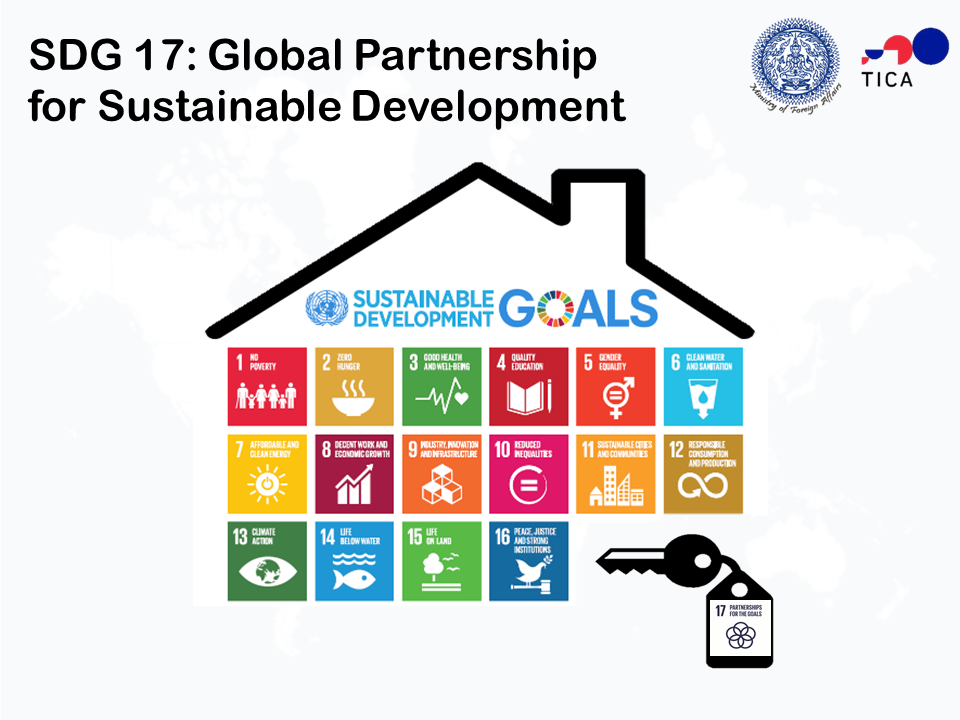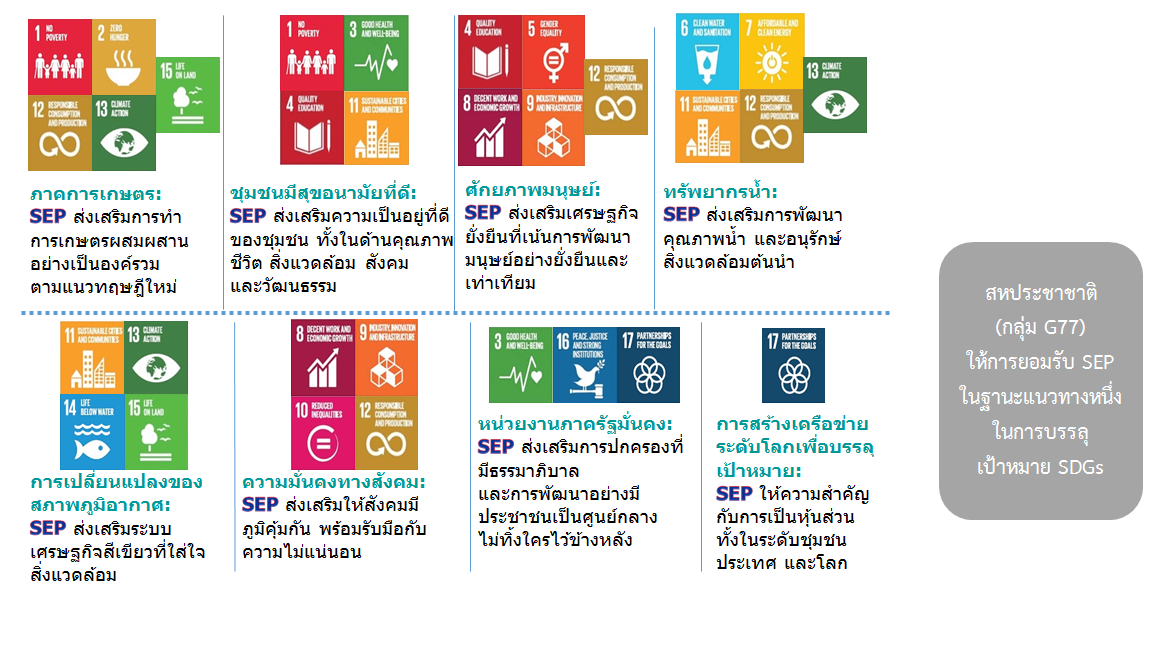 SEP compatibility with SDGs
Agriculture- SEP supports holistic approach to agriculture
Strong public health-SEP supports community's well-being at all level from quality of life, environment, social and culture
Human Capability- SEP emphasizes on human resource development sustainability and equality
Water-SEP supports water conservation as well as the environment at the source of water
Climate change-SEP supports green economy
Social safety net-SEP emphasizes on preparing communities for uncertainties
Good governance-SEP supports good governance and balanced people-based development where no one is left behind
Partnership for Goals-SEP emphasizes on partnership at all level from community to national and international cooperation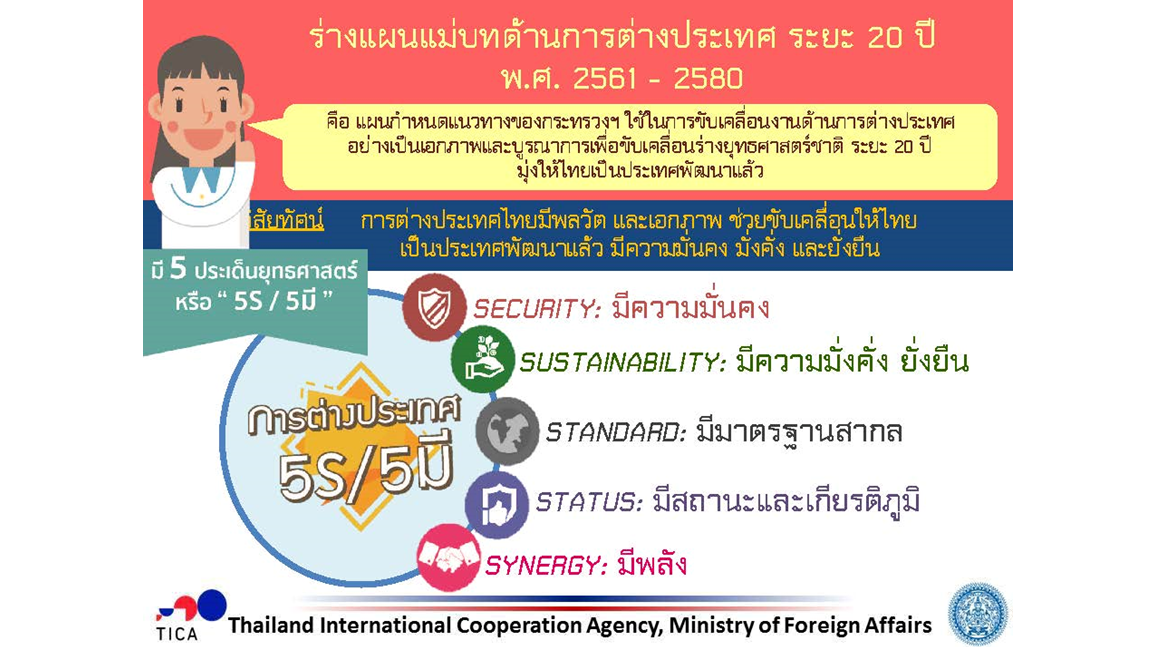 20-year plan for Thailand's foreign policy 2018-2037 for Thailand to become developed country
Vision : Foreign Policy and Ministry of Foreign Affairs that moves Thailand to become a prosperous secure and sustainable developed country.
(Security Sustainability Standard Status Synergy)